Food that makes you happy
The way to happiness runs through the stomach
A holiday at the Waidringer Hof – Love isn't the only thing that has this effect! The dishes are composed such that they exert a positive influence on the body and lead to the release of happiness hormones. Specific ingredients in the food and beverages release happiness hormones and generate the energy associated with a positive lifestyle. Not for nothing is the kitchen of the Waidringer Hof called the 'pleasure.factory'. It serves dishes, that are typical for restaurants in Tyrol, with a dash of the Mediterranean and which are based on regional and seasonal products. The motto 'food that makes you happy' is perfectly in tune with the restaurant at our gourmet hotel in Tyrol.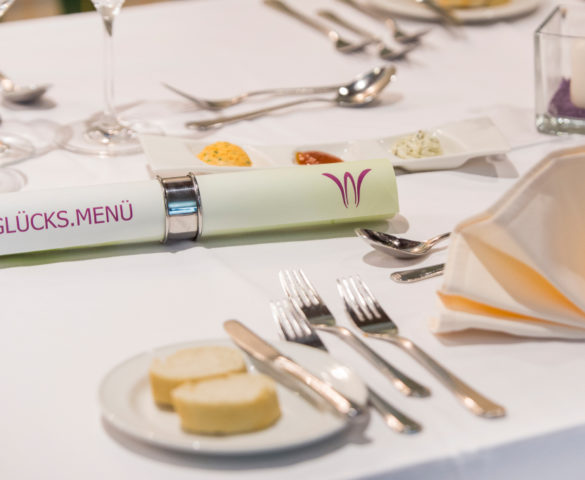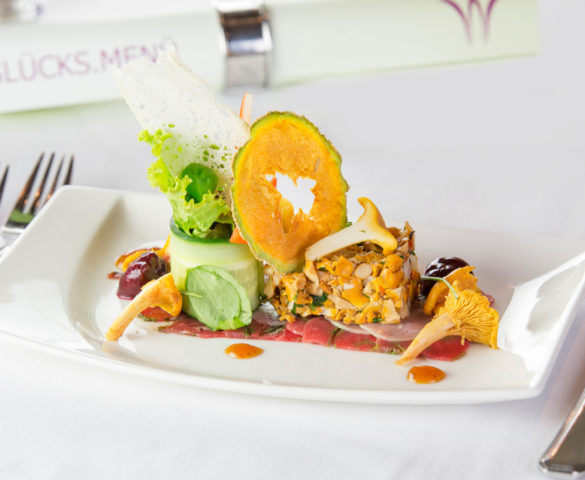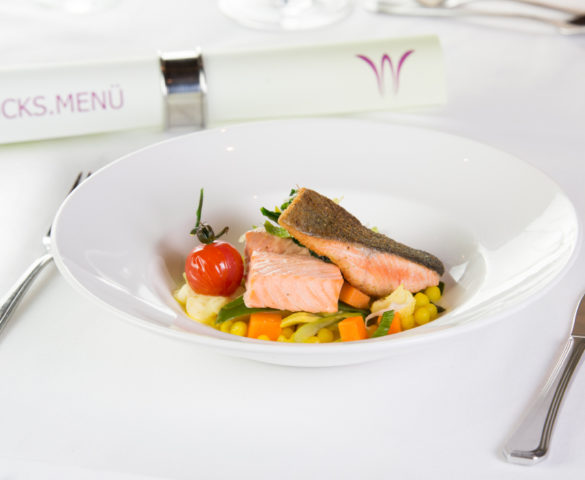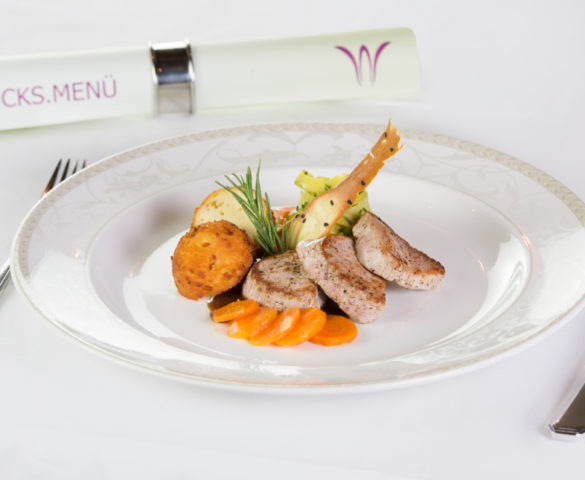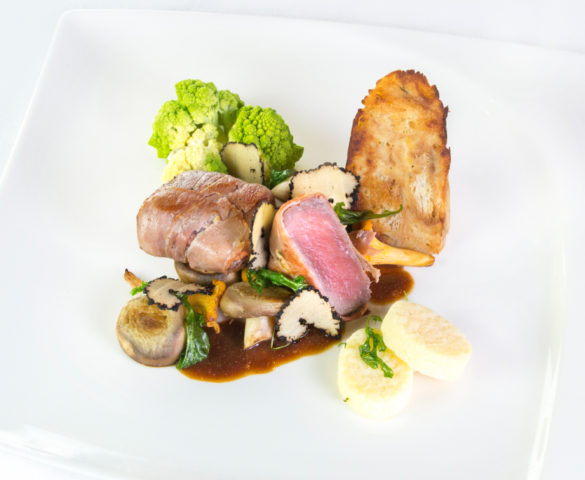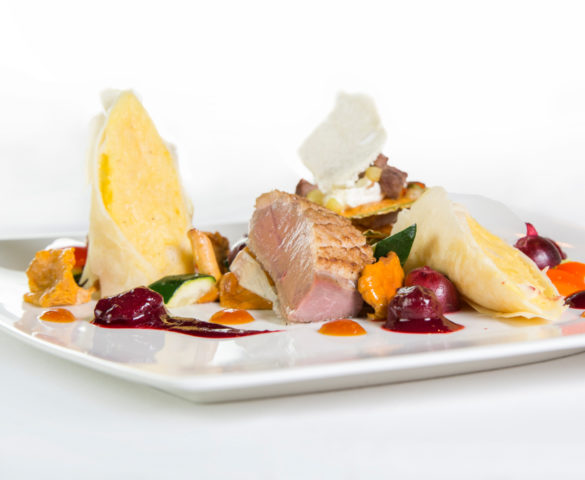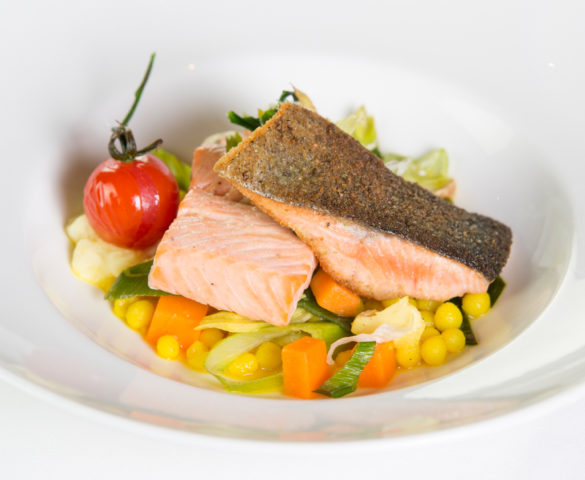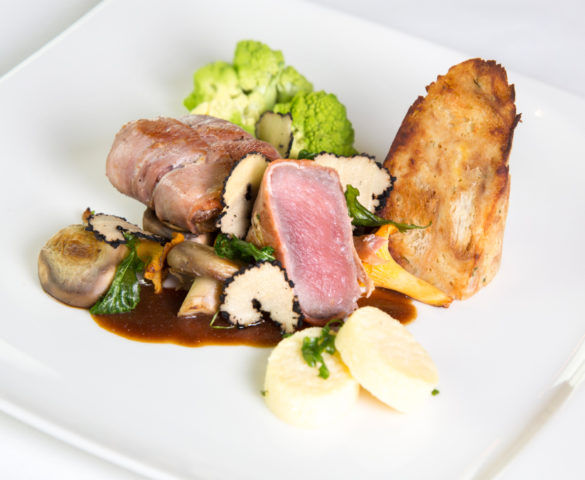 In the elegant and comfortable restaurant in Waidring, which features a lavish buffet area, our kitchen-team`s creations positively tickle the palate. The breakfast buffet provides the first culinary bliss of the day by offering, among other things, yoghurt, muesli and fruits in a glass. Tea aficionados will love the
Bioteaque
bio-tea. Children can pick items from a kids' menu, and feast on treats from the ice cream buffet that are served with fruit sauces and chocolate sauce.
The highlight is the 'happiness menu' that is served up on a weekly basis. The whole thing is made even better by a description of the non-confidential 'recipe for success'. After all, we're only too happy to point out the ingredients that bear the very taste of happiness – from the labels on the breakfast buffet to the lovingly-designed dinner menu! Go ahead, spoil yourself – Book a holiday at the Waidringer Hof!